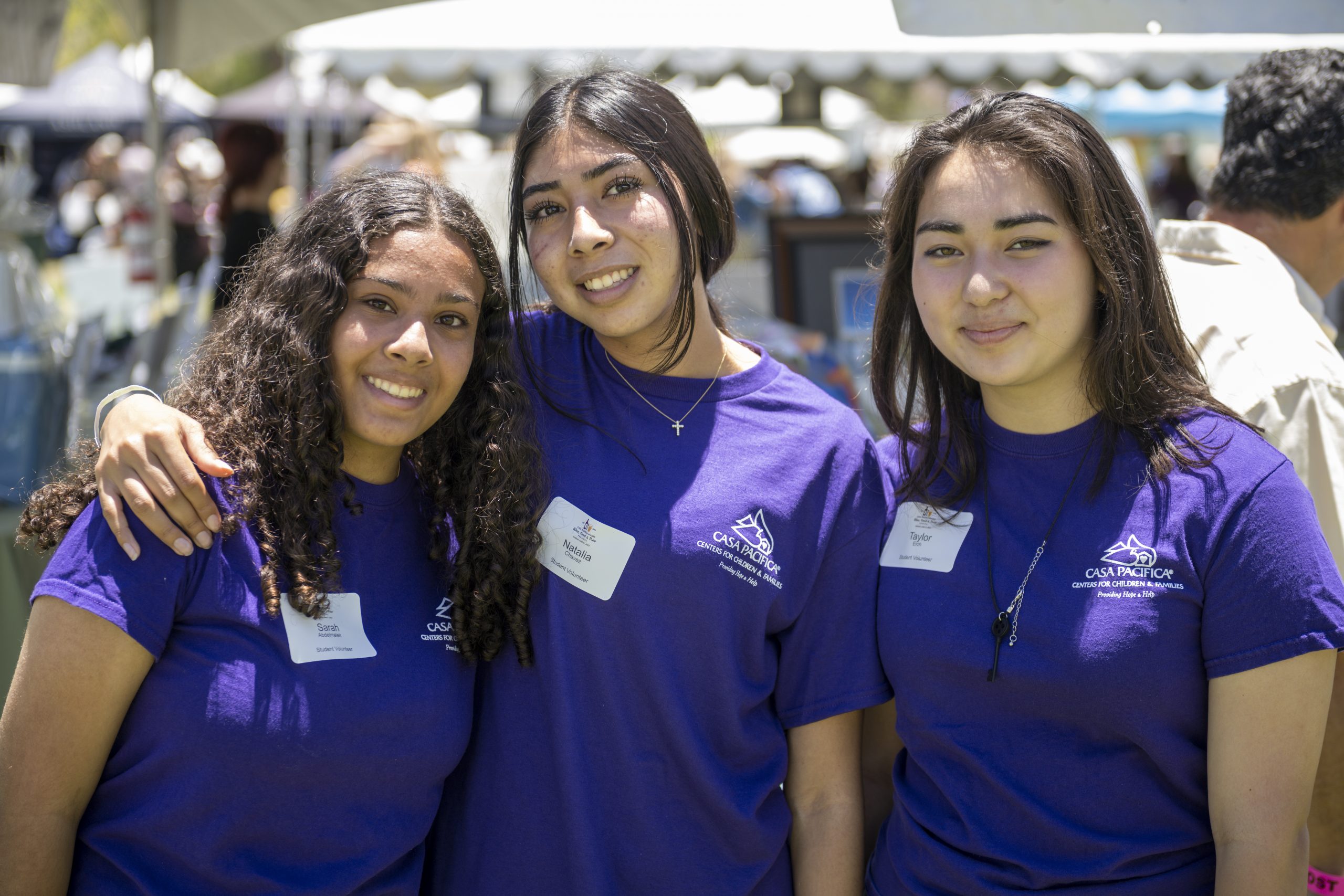 The Casa Pacifica Angels Wine, Food & Brew Festival would not be possible without the support of our adult and student volunteers! Please join our efforts as we raise much-needed funds to help the youth and families of Casa Pacifica.
Adult Volunteers:
Adult volunteers are needed to help with event set up, clean up, wine pouring, directing traffic, and various other tasks through the day of the Festival.
Student Volunteers:
Students who volunteer are eligible to earn community service hours by working the Festival. They also get to work alongside other students their own age and make new friends during this exciting and fun community event.
For more information email:
Adult Volunteers: cpwineandfoodfestvolunteers@gmail.com
Student Volunteers: cpstudentvolunteers@gmail.com